Sign up to Weight Watchers for only $10 a month! You must purchase a 3-Month Digital Commitment plan.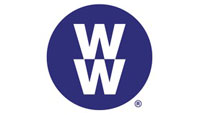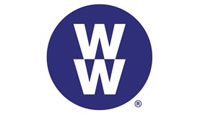 $10 Plans
Deal Activated. No Coupon Code Required. See Opened Link For Details.
Sign up to Weight Watchers for only $10 a month! You must purchase a 3-Month Digital Commitment plan.
Expires: 3 weeks left
Submitted: 1 year ago
Expired Weight Watchers Canada Coupons
About Weight Watchers
Weight Watchers was founded in the early 60's as a group of friends that would get together once a week to share their best tips to lose weight and stay healthy. They now have members worldwide estimated at one million that meet every week to help each other losing weight and achieve their personal goal.
And they have launched their services online so that their members would get even more support to help them lose weight, but also to reach more people and develop a wider community. And remember their program has nothing to do with telling you what to eat and what not to eat. They are all about keeping hunger at bay.
The Weight Watchers philosophy is based on the following four pillars: food, behavior, support and exercise. They help you on your journey by:
– Providing you with the knowledge of their proven points plan
– Guiding you to make positive behavioral changes in your life
– Inspiring you with their belief in your power to succeed
– Motivating you every step of the way
Weight Watchers Canada has been helping Canadians to lose weight for over 40 years now. They firmly believe that 'dieting is just one part of long-term weight management' and that a 'healthy body results from a healthy lifestyle'.
You can find food & recipes, fitness & health exercises and also a description of their program and philosophy on their website. If you're not sure if the Weight Watchers method is for you, you can always go and read the members' success stories on their site. But with so many members around the world, I think their method has proven its success.
Diet programs, food recipes, fitness exercises and health tips are the major products that you can find on weightwatchers.ca to lose weight and stay healthy for good. They have an online points calculator, as part of the PointPlus program, for you to stay on track with your goal to lose weight. You can also find other members part of the Weight Watchers community and read their blog to share tips and encouragement. It's easy to find the nearest meeting that will help you to get expert advice or just to find more motivation to become a success story yourself.
How to use Weight Watchers & its Promotions
Weight Watchers Canada already offers affordable services in Canada but they do release great offers so that you can register to their services for even cheaper. You can expect to find on our website discounts and offers for Weight Watchers when you sign up online for more than one month.
They also release promotional codes that are applied through links and these will get you great discounts on your subscription to Weight Watchers online plans. It's probably a good idea to stay posted with the latest offers and coupons from Weight Watchers by checking this page regularly as they change monthly.
If you are using an instant coupon, then just use the link we provide, otherwise if there is a code then simply copy the offer from this page and paste it at at the section during checkout where it says enter "Weight Watchers Promotion Code" to apply your discount.