This coupon has been going on for years but only covers a small selection of ebooks. Get 20% off 'select'
...More
This coupon has been going on for years but only covers a small selection of ebooks. Get 20% off 'select' titles with this coupon code. Please make a comment if it worked for you and let everyone know what it worked on. Less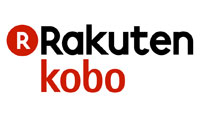 20% Off
Coupon Code Has Been Copied to Clipboard! Just Paste it at Checkout
This coupon has been going on for years but only covers a small selection of ebooks. Get 20% off 'select' titles with this coupon code. Please make a comment if it worked for you and let everyone know what it worked on.
Expires: No Expiry
Submitted: 4 years ago
Expired Kobo Rakuten Books Coupons
About Kobo Rakuten
Kobo is now owned and operated by Rakuten, a Tokyo based e-commerce specialist. Their headquarters are still located in Toronto where 300 employees work on developing new technology. Kobo is working hard to make reading a more engaging social experience.
Not only does Kobo Rakuten sell ebooks but they also sell the Kobo e-reader and they have tons of apps for devices like the iPod, Android, Blackberry and their own eReaders like the Vox, Touch, glo, aura, arc and Wifi. If you are looking for short covers, blink ebooks and more then you have come to the right place. Kobo is now one of the largest ebook sites in the world and going strong.