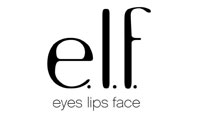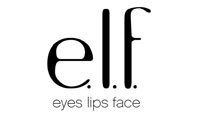 $4.95 Off Shipping
Deal Activated. No Coupon Code Required. See Opened Link For Details.
For Canadian shoppers we can enjoy $4.95 credit toward the Canadian shipping fee of $7.50. So not quite free shipping unfortunately. Applies to standard shipping only.
Expires: No Expiry
Submitted: 3 years ago
Expired ELF Cosmetics Coupons
About E.L.F.
EyeLipsFace takes a holistic approach that places good health and well-being at the center of what they do. Launched in 2004 and guided by celebrity and beauty professional Scott-Vincent Borba, ELF Cosmetics is a revolutionary new beauty company, able to provide a line of cosmetics that moisturize, hydrate, and enliven your complexion without taxing your budget.
E.L.F. Review
ELF Cosmetics is an online beauty company that goes beyond traditional makeup. EyesLipsFace.com offers a wide selection of extremely competitively priced products that enhance the natural and vibrant qualities in everyone and encourage you to be yours.
You will be surprised that they sell many of their products for as little as $1. They do this by not running media campaigns, sourcing competitively priced ingredients and reducing packaging. They have now extended their product reach into new lines of bath products and fine mineral make-up. They have received endorsements from Good Housekeeping, Cosmopolitan, Marie Claire, CNN and many others.