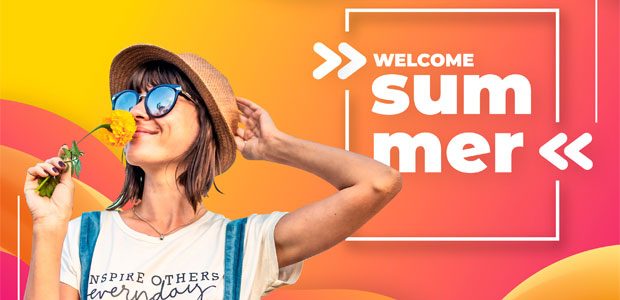 Buying products only when they are on sale can make a huge difference in your budget at the end of the year. So being aware of when the sales normally happen (think of this like patterns we have noticed) could help you save a lot of money. The sales tend to be seasonal which means that products normally get discounted at the same period of time every year so understanding these trends means you can plan your shopping around them to shop savvy like a pro.

This article, which is the first in a series, gives you an interesting list of what kind of products go on sale during summer time. Using this information effectively will enable you to plan on what to buy in the summer and what to keep an eye out for.
What to Buy this Summer?
Computers
Companies normally start to lower their prices on computers during the month of July – right before all the back-to-school sales start. If you're thinking about buying a computer this year, then have a look right now at the models you like (make sure you do your research and pick a top 2) and keep an eye out around the end of July.
Gym Memberships
You're probably not in the mood to be spending time in a gym this summer, but that's when the best deals on memberships are available. It might be a good time to negotiate your membership for the upcoming year while it's empty and everyone is outside enjoying the super weather.
Interior Decor
Summer is all about the outdoors, so the demand for home interior products is pretty low and customers can expect to get some excellent deals on products such as paint, tools, carpet and more. We know it's boring to paint during the summer, but do it during a rainy day or store it for later.
Stationery & Office Supplies
As you might guess, the back to school season is a good time to buy all sorts of office supplies, from printers to ink, binders, pencils and more. Buying in large quantities might also be a good idea. Still in doubt? Read this article on stockpiling at home.
Furniture
Stores historically receive their new display furniture in August. What does this mean? Well, they need to get all the old stock out of the show room as quickly as possible to make room; they usually do this in July. Who cares if the new couch you got for 50% off is the model from last year? In fact, who would know.
Outdoor Furniture
Outdoor furniture is not normally available in stores all year round. Which means that they have to get rid of their stock at one point or another. The best time to buy a patio set, BBQ or air conditioner is in September.
Grilling Supplies
In BBQ season stores have condiments, buns, sausages and the like in huge quantities so you can expect to find some great deals on these products. If the item doesn't perish quickly, our advice is to stock up.
Camping Gear & Outdoor Products
These products start to be on sale during the month of August. Just like the outdoor furniture, stores need to get rid of them before winter so it's a good time to gear yourself up for camping. Shop for coolers, tents, sleeping bags, etc for next year.
Bikes
The sales on bikes get even better as the summer goes on. The best time, if you're not after a specific model of course, is probably September.
Clothes
Buying clothes from the past season is always the best way to pay less for your clothing. This summer, shop around for winter products, if you're able to find some, and you should get crazy discounts. At the end of the season, summer clothing will also be on sale but the best time to buy them will be at the end of Fall or right before winter. Just try to get something classic and not too in.