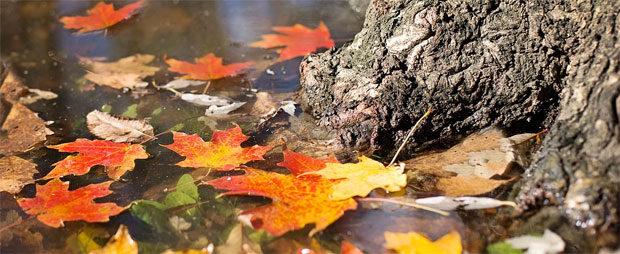 Every season comes with its own deals and sales on different categories of products. Knowing about these seasonal trends can really help to make a difference to our monthly budgets.
Discounts are all about supply and demand, if stores have a lot of supply and the market is showing little demand it's the buyer–that's you–that has the power, so go out and get your discounts. You may not need the items now, but if you shop carefully you will save money in the long run and that item will be ready for you when you need it.

Working in the online shopping business for years, I think I've become quite an expert about what's on sale when. But because I wanted to make sure that you would get the most reliable information possible, I also spent the majority of my day researching to find out what the best deals available during the Fall season are.
Don't hesitate to let me know if you have anything important to add to this list.
Clothes from Last Season
This is applicable to all seasons not just Fall. Clothes are nearly always highly discounted at the end of each season but even more so when they are from the previous year's collection.
Some stores make a difference between 'sale' and 'clearance' products which can give you an idea where to get the highest discount. Sales are normally products from the last or current season while clearance items are normally older products they still have in stock that they want to clear off the shelves.
Wedding Gowns, Products & Services
As most weddings occur during Summer and early Fall seasons, deals are normally available starting mid-October. You can expect not only to pay less for your wedding gown, but also for the rental price of the reception room and you can always try to negotiate any wedding services you plan on using. When the average cost of a wedding is roughly $30,000 (according to the Globe & Mail), a discount on all wedding supplies of 25% (which is roughly the discount that can be had off-season pretty easily) would save the average couple $7,500, which is about the price of a decent used car.
Lawn & Garden Products
If you are the lucky owner of a greenhouse or a heated conservatory, then this is the perfect time to grab plants as stores are almost giving them away, mostly because if they are not able to sell them, they will simply lose them. BBQs, lawnmowers, patio sets and other outdoor products should also be a lot cheaper. You might have trouble finding them in store though as end of Summer clearances are getting more aggressive, but if you do the price is sure to be a winner.
New Car
This is the best time of the year to buy a car as new car models are normally released in Fall. This means that if you don't mind getting a car from last year that will probably look almost just like the new one, it is the perfect time to negotiate. Garages need to empty their showroom to make way for the new models and will heavily discount last year models (depending on the brand, buyers should expect at least 10% off the list price without too much effort).
Electronics
With the arrival of the iPhone 5, it is a good time to grab an iPhone 4s for cheaper (the same applies to other brands). The new HDTV models and other electronics also come out around this time of the year so you can make a good deal if you don't mind having a little older tech.
Air Conditioners
November is the month of the year where you can buy an air conditioner at a fraction of the price that it retails at in Spring. No one is thinking about the hot summer months around this time of the year, which is why deals are available. Finding one might be a bit harder though because a lot of stores probably don't have a lot left in store. But even the dedicated air conditioner installers (for those big split air systems) even reduce their price because of lack of demand.
Halloween
Costumes for kids (and grown ups) can be so expensive that it's a good thing to plan ahead and buy one right after Halloween in prevision for next year. I would recommend for kids that you buy them a bit larger and if it doesn't fit next year, you can always make slight alterations. For Halloween deals you can simply come back to vouchercodes.ca we usually do a Halloween deal roundup just before and sometimes after the date so everyone can get their outfits even cheaper.
Don't forget about candy: If you're looking for stocking fillers for Christmas, Halloween candies are highly discounted right after 31st October.
And don't forget that Fall is also the season of Black Friday and Cyber Monday! These two promotional events combined with the boxing day are the most important sales to remember all year. Stay posted on our blog–or probably listed in the sidebar too–to find out about all the latest deals happening. The discounts for all 3 shopping holidays are amazing. In our office we speculated that we do about 30% of our yearly shopping within these 3 days because of the good deals available.