Observed as early as 1854 for her 35th birthday, Victoria Day is a long-standing tradition celebrating the birth date of Queen Victoria, even though she never actually visited Canadian soil.
In fact, lasting 63 years, her reign was the longest in history and especially, the longest as a female monarch.
When: On the last Monday before May 25th of every year.

Also Known As: May Long Weekend, May Two-Four, and May Long.

What's Open? While public transportation may be running on a holiday schedule, certain grocery stores, restaurants and museums may be open (call ahead just to make sure).

What's Closed? All public buildings such as schools, post offices, libraries, banks, government offices, etc.

Online Shopping Spree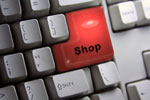 With online retailers releasing amazing promotions in time for Victoria Day, skip the speculation as to whether your favorite store will be open or not and head on over instead online. Be sure to either check our A-Z listing for your favorite stores or category page. Speaking of which, our Bargains Blog is another great way to stay on top of the best deals.
BBQ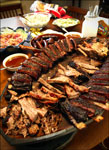 Considering it is also known as May Two-Four, appropriately named after a two four, what better way to celebrate the Queen's birth day than with a little get together surrounding a grill. Barbecues are some of the best ways to celebrate birthdays, although do make sure to add a touch of glam in true royalty fashion with a couple of champagne glasses.
In the event that you haven't made the step towards purchasing a BBQ yet for the summer, we suggest visiting a department store such as Walmart, Sears or Hudson's Bay.
Fireworks
A wonderful source of excitement, fireworks at some of the best places to watch them in Canada can provide fond memories.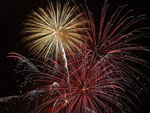 Cleaning
When all else fails, you might as well enjoy the time to get some cleaning in — it is the long week-end after-all! From extra tips for the bathroom to DIY cleaning tips, we definitely have you covered on your journey to a clean home!

No matter what you choose to do or not do, take time to relax — even if only with a bubble bath!