Reality is that books can be expensive and in today's market, money saving needs to prevail over impulse shopping. As an avid bookworm who has definitely fallen into the traps of walking out of a bookstore with a heap of pricey books, only to wonder how the bills would get paid, I have since been exercising the following 4 money saving tips:

1. E-Book Readers (E-Readers)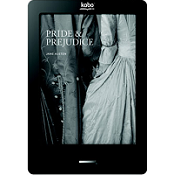 With millions of books right at your fingertips, an eReader is more than just a purchase: it's an investment. Its user-friendly interface and design facilitates reading while on the go: whether in a crowded bus or even while on the elliptical at the gym. The best part comes to light in the way in which its purchase grants you access to millions of cheap and commonly free books.
In fact, with our coupon, you can get the Kobo Touch eReader for only $99 at Chapters (at the time of writing). While that's approximately the cost of 5 hardcover books, you can instead obtain countless free eBooks through Chapters, Amazon, and Barnes & Noble to compensate for the original 'investment'.
As a note of warning: always do your research before purchasing an eBook. In certain cases, the paperback copy may turn out to be cheaper than the electronic one. For instance, I've recently been looking into succumbing to the popularity of E.L. James' "Fifty Shades of Grey" and I discovered the following price differences at Chapters Indigo:
– Trade Paperback: $9.87
– Kobo eBook: $10.99
Such a cost discrepancy perfectly emphasizes the need for price comparisons, which in reality, only takes a few clicks on the web. In any case, be sure to check out our Kobo coupon page and save up to 40% on your next purchase of eBooks.
Likewise, if the investment in an e-Reader is not right for you, a smartphone can double up as one. Although a myriad of books are available through apps, the screen is nevertheless small and I wouldn't recommend this as a long-term option.
Essentially, with the ever-growing popularity of e-Readers, saving money on books has become the latest trend. However, there are a couple of other ways for avid booklovers to save money while indulging in their passion, especially if the lightweight and metallic feel of e-Readers is incomparable to flipping through an actual book.
2. Buying New Books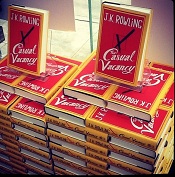 Try to avoid new releases and wait for the paperbacks to come out instead. It helps to read a different series in the meantime or to simply limit yourself to buying only paperbacks. The latter of which would be a great way to ensure that your personal collection consists of books that are all of similar size! Older editions are also a way of saving money since though they may have different cover designs and page layouts, the text generally remains the same and they can be substantially cheaper. This is especially true for textbooks and classical books.
As tempting as it may seem, steer clear of the seemingly handy gadgets and novelty gifts at the check-out of any bookstore. While they're appealing at first, remind yourself that you're at a bookstore for one reason and one reason only.
When I'm clueless about which book to read next, I tour the bookstore looking for inspiration. Let's face it; just as we eat with our eyes, we absolutely judge a book by its cover. Each time a book catches my attention; I snap a picture of it so that I can look up the titles on the web as well as read reviews and comments to get a general overview of the writing style. This method prevents me from walking out of the store with a couple of books that I wouldn't have otherwise bought (and with more money in my wallet!).
Additionally, while it may be beneficial to limit yourself to buying one book at a time, look for in-store and online sales as a money-saving technique. For example, one of our coupons for LonelyPlanet.com presents you with a free book when you buy 2 books, which is a wonderful approach to saving when you begin a new series or fall in love with a different author!
3. Used Books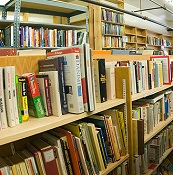 Typically starting at 50% off and up, buying used books is a cost-effective and eco-friendly way of delighting your inner bookworm. With BetterWorldBooks.com, not only can you get 3 used books for $10, 4 for $12 and 5 for $15, but with every book you buy, one is donated to someone in need!
Another fantastic technique for saving on books is by visiting garage sales in the search of discounted reads and to potentially score a deal by negotiating the price down. Keep in mind that while you may not find exactly what you were looking for (like a copy of a book that was recently published), you may walk away with a satisfyingly abundant number of cheap books on a completely different, but equally as exciting, topic.
When you're on the hunt for a specific book, borrowing from a friend can be a practical option as well. Perhaps even alternate turns on buying books both of you may enjoy.
Otherwise, checking craigslist for the book you want may land you a rewarding deal as well. I've seen books for less than a $1! The bartering section may also be used to exchange your old books for ones you have yet to read.
4. Book Rentals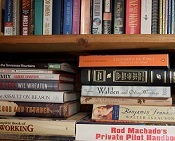 Though they may seem old-fashioned, libraries are actually another great approach to reading your favorite books at no extra cost. In fact, I've recently exercised this tip myself and borrowed quite a few titles that would have otherwise cost me over $100 at any bookstore. Keep in mind that if your local library doesn't have the book you want, they will oftentimes order it for you and though it may take a little longer to get to read it, at least it will be free! Additionally, most libraries usually host a book sale at the end of the month.
Alternatively, BookSwim.com offers a rental service similar to Netflix but for books. A minimum membership monthly fee of $23.95 provides the booklover with an unlimited number of books to read. While I haven't personally tried the service, it definitely sounds like an awesome deal for avid readers.
Textbooks may also add an extra amount of hassle for budget-conscientious students. Though acquiring used textbooks at school bookstores is a viable option, I suggest skipping the huge waiting lines, and buying or renting online at a cheaper cost. Check out our coupon page for eCampus.com, a website that allows students to rent books at a cheaper price and to return them at the end of the semester. Not only does it take seconds to check if the required textbook is available, but it also prevents textbook hoarding at home. This alternative sure would have saved me a lot of shelf space and money if I would have known about it as a student.
Finally…
Whether you're on a budget or not, always be sure to plan ahead and compare prices.
Do you have any tips on how to save money on books? Reply to this post and share them with us!
This article was written by Margarita a friend of Vouchercodes. Don't hesitate to submit to us any article that might be helpful to the community! Thanks.