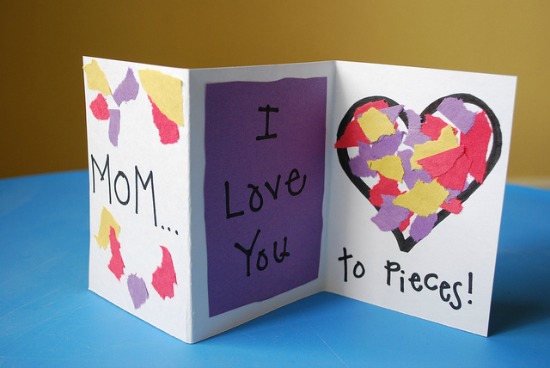 She gave you the gift of life and now it's your turn to reward your mom with an unforgettable day. Remember: it's all about having fun and spending time with the best woman in your life!

In case you missed it, we also just recently added our Mother's Day Gift Inspiration. As for what to actually do during this iconic day, here is our list of the top 25 activity ideas:
Eating Out
Breakfast: Although any regular eatery will do, we recommend a fancier breakfast experience along the lines of Chez Cora. Better yet, Quebec residents are encouraged to visit Eggsquis for an unparalleled dining experience where coffee is free-flowing and the meal is eggsquisite.
Lunch & Dinner: For the foodies out there, it may be worth taking a look at guides such as Vacay.ca's Top 50 Restaurants in Canada or simply search for the highest rated ones in your area. Unless your mom is adventurous in her eating, perhaps stick to a cooking genre that she is guaranteed to love.

VC Tip: Let her choose anything she wants from the menu, even if it includes the whole dining experience from the appetizer to dessert.

Cooking For Her

Breakfast in Bed: While the traditional sunny-side up eggs are great, make her day absolutely special with eggs benedict. Simply toast a couple of English muffins, add some butter, place a poached egg (repeat for the rest of the eggs) and cover with Knorr's Hollandaise sauce. Guaranteed to be the best your mom has ever tasted.
Lunch: Since the possibilities are truly endless, make her something she's never tried before, such as perhaps a leek, bacon, and gruyere crustless quiche.
Dinner: With the warm temperatures in full swing, start off light with a spring strawberry spinach salad and follow with a main course recipe that is bound to impress: stuffed chicken breasts with asparagus and parmesan rice.

VC Tip: Don't forget dessert!

Staying In

Order Food: For some unknown reason, food delivered straight to your door just tastes great, doesn't it? Perhaps it's the low amount of effort required to acquire it, but either way, by ordering take-out, there will actually be more time to spend with your mom! Even better, order online from a pizza delivery such as Domino's.
Watch Movies: Though there is the option to pre-record a movie on TV in advance for the big day, buying DVDs at a major department or electronics stores will provide with the added benefits of extra scenes, bloopers and behind-the-scenes insight into the movie. Although you can go by lists such as SheKnows.ca's Mother-Daughters Picks, simply go with whatever appeals to you both, even if that means watching horror or thriller flicks.
Start a TV show: Challenge yourselves to get through an entire television series (i.g. Lost) that appeals to both you in one sitting and then make a promise to either keep watching it together every week or talk about each episode.
Play a Board Game: From Scrabble, Monopoly or even basic card games such as Blackjack.
Shop Online: An absolute favorite of ours here at VoucherCodes.ca, shopping online for anything and everything is one of the best activities, especially when you add up all the savings to be had with our promotions and coupons for each store.

VC Tip: Snacks are essential: popcorn, chocolate, candy and any other yummy ones you can think of!

Physical Activities

Yoga: Though a combination of physical and relaxing characteristics, yoga could make for a terrific bonding experience between you and your mom, especially if neither of you has ever tried it before.
Run, Rollerblade or Bike: Enjoy the sun if the weather permits by hitting up the nearest bike paths and remember to cross streets safely.
Paintball: While not ideal for every mom, it's a fantastic game to build teamwork and communication.
Bowling or Billiards (pool): Though more family-oriented activities, both are guaranteed to result in a good time filled with laughs.

VC Tip: No matter which activity you choose, be sure to stay hydrated!

Relaxing Ideas

Mani/Pedi: Even for the sons out there wanting to treat their moms to a nice day, there is nothing wrong with a bit of pampering for the both of you to enjoy together.
Spa Day: Although this one technically falls under Mother's Day gift ideas, it's nonetheless a great opportunity to spend some time together, especially at a spa that features the Swedish hot & cold experience (where you transition between swimming in cold baths and hot jacuzzis).
Museum, Art Gallery, Botanical Garden or Planetarium: Go out and learn something new with your mom, depending on her interests: whether astronomy, plants, arts etc.
Go to a Game: With the Stanley Cup Playoffs in full swing, if your mom is a hockey fan, then tickets is sure to guarantee the best Mother's day ever! This activity idea can even apply to any other sport or game of any kind.

Her Favorite Place: Is there a place she mentioned a couple of times as being her favorite from childhood? Perhaps an ice cream parlor, coffee shop or even a park; take your mom wherever it is!
Taking Pictures: Either have professional pictures taken of the two of you together or consider taking a stroll through the park, taking pictures of the scenery.
Shopping: Though as we mentioned previously there are far more deals to be had online, there is still the option of perusing the aisles of your local shopping mall together, perhaps with a set goal in mind such as home decorating items.
Watch a Movie: With a slew of amazing movies constantly being released, a trip to the movies is a time well spent.

VC Tip: Don't forget to get a free SCENE card. Each movie watched rewards the cardholder with 100 points (plus an extra 20 points if tickets are purchased online) and then 1000 points can be redeemed for a free movie, even in IMAX 3D!

Adventurous Activities

Parachuting/ Gliding: Not for the faint of heart, both of these thrill-seeking activities are worth a try, especially when taking into consideration the countless safety measures put into place.
Rafting/Water skiing: Particularly ideal for lovers of swimming, this is sure to be a fun-filled bonding experience.

Hiking/Mountain Climbing: At once physical and outdoorsy, these two activities are perfect for the lovers of nature and fitness.

VC Tip: Never overexert yourselves with any type of physical or adventure activities. Listen to your body and rest if you need to.
Ultimately, it makes no difference what you do as long as you simply spend time with your mother!

Thank you Teachjunkie for the image.