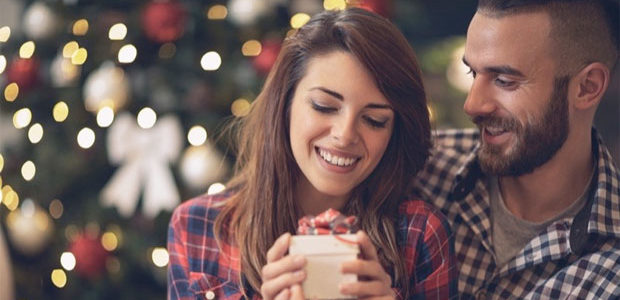 When it comes to buying gifts for someone else, there are many factors that come into play. One of these is gender, which can be an especially useful measure if we don't have deep, intimate knowledge of the person in question. There is some danger to generalizing about what men and women want, so take into consideration that the person you're buying for may not be like most.

Having said that, there are certain gender-based traits we can point out as things to keep in mind when shopping for him or her. At the very least, reviewing these is a good way to kick start the process of thinking about who the person really is and what he/she might appreciate in a gift.
As a general guide, men are more likely to be receptive to practical gifts. They'll appreciate something they really needed, even if it doesn't carry a great deal of sentimental value.
And with so many popular cultural references to the notion that women love to be pampered, it must be true, right? Sometimes making a woman feel well cared for is as simple as remembering the small things she mentions from time to time, and acting on those comments. We'll start with women, and move on to men afterwards.
For Her
We've all heard this cliché, but it really does apply when we're talking about buying gifts for women. We all enjoy feeling like we're being listened to and understood, but this seems especially true of the ladies. It's important to pay attention, as she'll regularly drop hints about what she wants, even if she's not trying to.
With Women, The Thought Really Does Count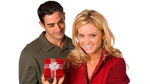 Take one of these hints and run with it – did you hear her talking about never having been to see live theater? Pay attention to how she said it, and if you think she'd like to go, buy tickets. Take a look at the follow DailyMail article about how women provide gift hints. It references Christmas gifts in particular, but the same rules apply to other gift-buying opportunities throughout the year.
The most important thing is to convey that you care, that you notice how she feels about things and have put some thought into trying to make her life a little better.
Buy Her The Thing She Wouldn't Buy For Herself
This relates to another cliché that probably holds a great deal of truth – the notion that women are more giving by nature. Whether or not it's true, you certainly can't go wrong by gifting her with something that she wants, but wouldn't ordinarily buy for herself.
Something that says, "Go ahead and take time for yourself" does the trick here, which is why luxury day spas, manicures and other pampering activities make such great gifts.
Get Something That Keeps Her Warm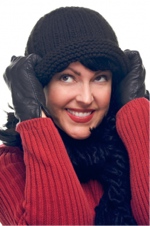 When all else fails, get her something warm and luxurious feeling. As anyone who's ever been a boyfriend already knows, women hate being cold. Cashmere scarves or throw blankets will definitely be appreciated, but so will more budget-friendly items like pajamas and especially soft and warm socks and bedroom slippers.
For Him
Let's move on to the guys. Many men are accustomed to receiving poor gifts, from ugly ties to tube socks and golf calendars. Some of this is due to a lack of understanding about the things that really move them.
Men Can Be Surprisingly Nostalgic
One of these is that many men are quite nostalgic, and enjoy being reminded of people, places, and things from the past. Eavesdrop on a conversation among a group of old buddies – most of it consists of reminiscing about the good ol' days.
If you ask around, one of those buddies might have a great photo from a fishing trip or some great event they shared together. You can have that photo professionally framed for him to look on warmly for years to come.
Is He A Builder?
Lots of men love tinkering and building things with their hands. They especially love buildings things with tools in their hands. If you have a chance to look around in his workspace, maybe there's a particular tool that's obviously worn down and needs replacing.
The folks at Home Depot can be a big help here – tell one of their employees what sorts of projects he works on, along with the names of some of his tools, and they'll have some good advice for what else he might want. Once you're ready to buy, make sure you grab one of our online Home Depot coupons to save some extra money.
Yes, Men Really Do Love Sports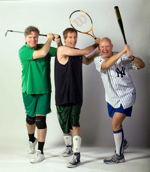 If you're faced with buying a gift for a man, there's a good chance he either plays or is a fan of at least one sport. If you share this interest, try lightly prying to find out if there's anything sports-related he might really appreciate.
If you don't know much about sports, try secretly consulting with the friends he practices, plays, or follows sports with. If he's an athlete, for instance, try and find out if there's a new piece of equipment he really wants. Even if he's more fan than athlete, maybe he'd appreciate tickets to a particular game or a piece of memorabilia featuring his favorite player.
This article was written by Jeff a friend of Vouchercodes.ca who has a real talent on watching the pennies. Don't hesitate to submit to us any article that might be helpful to the community! Thanks.
What gift will you getting for your significant other?