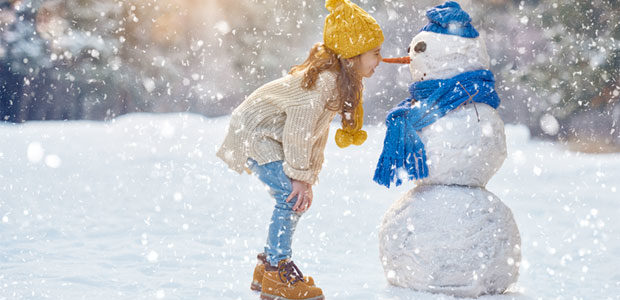 The holidays are especially wonderful for those who enjoy spending time with their families. The kids are home from school, and work vacations mean more time to get together and share moments with those we care about.

Kids bore easily though, and parents can run into problems trying to keep their children occupied, so we've compiled some indoor and outdoor activities to do with kids during December.
Crafts At Home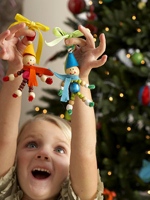 December is a great time for crafts with the kids. Chances are they've already done a few at school, so they'll be ready to go. Try engaging them about what they liked or didn't like about holiday craft-making activities at school, as this will help shape an enjoyable experience at home.
Stuck without a plan for the week-end? A number of activities may be organized on the fly: from making Christmas ornaments for the tree, to creating decorations for the house, and even making personalized gifts for family members. For more ideas, be sure to read through the following list of This is a perfect activity to share with kids, since there are always easy jobs to give them as part of the preparation. Try and think of ways to liven the activity up with music or even having them invite a friend or two over to join in on the fun. If you don't already have a favorite one, here are some great holiday baking recipes for the family.
Host Winter Olympics
Indoor activities like crafts and baking are great, but at some point, everyone needs some fresh air. Thankfully, there are a number of outdoor activities to do with kids during December as well. For instance, wait for a major snowfall, and then have your kids invite their friends over for some bundled-up outdoor fun. Divide them up into teams or "countries" to make them compete in easy games such as relay races or snowball archery requiring the little ones to toss snowballs at targets.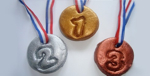 Using a little metallic paint and whatever materials you have around the house, the kids can make gold, silver, and bronze "medals" beforehand. Afterwards, don't forget to reward everyone with hot cocoa for good sportsmanship.
Go Out And Look At Christmas Lights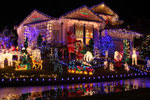 Many cities have a neighborhood or two that are famous for their Christmas light displays. Ask around to find the best nearby displays, then take the kids out for an early-evening stroll.
If you happen to be anywhere near Ottawa, their famed Enlist the kids in doing some research – to start, check out this website listing a number of