Happening on July 1st of every year, Canada Day is a day of celebration, festivities and fireworks. Find out below about the free events taking place all around the country.
Formerly known as "Dominion Day", Canada Day marks the anniversary of the Constitution Act of 1867, which combined Ontario, Quebec, Nova Scotia and New Brunswick into a country.
Celebrating Canada Day in Ontario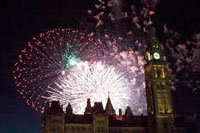 Throughout Canada's entire birth day, Ottawa, its capital city will be abuzz with activity and festivities occurring at Parliament Hill, downtown parks and even on the streets. In fact, Canadian astronaut Chris Hadfield is also set to be making an appearance at Parliament Hill, among performers such as Carly Rae Jepsen, Terri Clark and Metric.
As for Toronto, the North York Civic Centre is definitely worth a visit to enjoy the various performances from a hoop dancer, a krumping act, pop-up music and more — all to be topped off with a fireworks finale.
A Canada Day tradition since 1967, Queen's Park will begin celebrations with a 21-gun salute at noon and in fact, activities are to be held all throughout Ontario, such as in Kleinburg, at the Discovery Harbour, at Fort Eerie and at Fort William Historical Park. For more events, be sure to visit the Ontario Tourism website.
Celebrating Canada Day in British Columbia
In Vancouver, the main place to commemorate Canada Day on a budget is Canada Place, where free food, music, exhibits and fireworks will be made in abundance.
Celebrations are also set to be through the roof on Granville Island and most notably Surrey. The latter of which will be graced with performances by some top artists.
Celebrating Canada Day in Quebec
It would seem that Canada Day celebrations aren't as widespread in Quebec, especially with a lack of events happening in Quebec City (please comment below if we're wrong).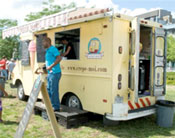 Though this may be attributed to July 1st also widely being known as the unofficial Moving Day throughout the Quebec region, Montreal is set to kick off the festivities with a swearing in of 25 families followed with a gun salute, food trucks (a first for Montreal as these are finally back after a 66 year old ban), an inflatable games village and a variety of other activities.
Celebrating Canada Day in Alberta
While Canada Day celebrations had been planned in Calgary, residents need to check each organization's website as for the status of the events following recent weather.
As for the rest of Alberta, celebrations can be joined at the Zoo, Conservatory, City Hall and other key locations for a family fun-filled day! A full list of event happenings is available here.
Celebrating Canada Day in Saskatchewan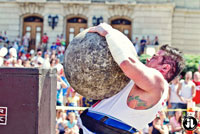 Bringing back the popular Western Canada's Strongman competition, Regina's events will feature various weight-lifting competitions along with KAOS dogs sport, a medieval re-enactment, Saskatchewan Taekwon-do and other truly unique events.
The Canada Day celebrations at Fort Saskatchewan are also worth attending as pancakes will be served for breakfast (hopefully with maple syrup), a variety of performances will be taking stage, a parade will march through and there will even be fireworks at the end.
Celebrating Canada Day in Nova Scotia
Although celebrations are to be held at the Fort Anne National Historic Site and at Kejimkujik, the Halifax fireworks are definitely worth traveling for as these are to be preceded by a much anticipated concert (with performances by top artists) and followed by live shows until midnight.
Celebrating Canada Day in New Brunswick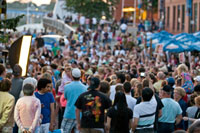 Viewing Canada Day as the official start to summer, Saint John's celebrations are particularly noteworthy, especially since these include multiple free activities, performers and fireworks.
Smaller festivities can also be found in Riverview, Caraquet and others are also hosting a variety of celebrations.
Celebrating Canada Day in Prince Edward Island
In Charlottetown, the Big Red Music Festival is the place to be for Canada Day. Though starting on June 28th, it includes a spectacular concert line-up followed with grandiose fireworks.
Be sure to use the handy festivals and events search for more of PEI events happening for this truly special Canadian holiday.
Celebrating Canada Day in Newfoundland and Labrador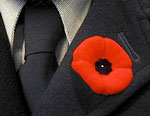 Although July 1st is a time of mourning for the province situated at the most easterly point in North America, Canada day nevertheless brings free festivities, games and fireworks to the city of Springdale.
What about you? What are your plans for Canada Day and where?