We have to wonder if the creators behind Sonic and Mario knew what they were starting, since both industries are fast approaching $70 billion in annual sales. It's big business for sure, with the newest and hottest games routinely posting better opening weekend sales than most movies. Playing video games can be an expensive hobby, but there are many ways to indulge without breaking the bank.

Buy Used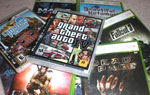 Just like cars, video games are subject to rapid depreciation. Use this to your advantage, as buying used can save up to 70% or more on even the best-selling games. A little patience goes a long way here, as prices will generally continue to drop over time. This is especially true of games that are part of a series, where you have the chance to buy last year's model.
For those who don't mind heading out into the real world, GameStop is the world's largest video game retailer with over 6,600 stores worldwide. Their stores are packed with new and used games, consoles and accessories, and they regularly offer money-saving special sales and trade-in deals. Don't forget to check your local listings as well – many cities have smaller video game dealers that offer these same services.
Check Online
Of course, it's no longer necessary to drive to some retail store to get your video game fix. Online options mean you can have the newest game delivered to your door, often at a price that is significantly below retail.
Let's start with the usual suspects: Amazon and Ebay. These online shopping giants both have entire sections dedicated to video games, with new and used products available at tremendous discounts. An added bonus with these is the buyer/seller rating system, which helps avoid the possibility of being ripped off by some virtual hustler.
Craigslist and other online classified-style sections are also great for saving money on video games. With a little patience, you'll probably find exactly what you're looking for at a deep discount. In fact, many video game fans combine Craigslist with auction websites and local store trade-ins as part of an ongoing "trade-up" strategy that ensures they'll always have the latest games and systems without paying retail costs.
In fact, my brother did this a few months ago when he wanted a new Playstation 3. After checking for a few weeks, he found an 80 GB version with two controllers and four games included for a little over $100. He then sold three of the games on Ebay, and traded the 80 GB Playstation 3 in for a 160 GB slim version at a local dealer with the money he made from the Ebay sale.
Why Buy When You Can Rent?
Providing the chance for clients to try games before buying, video game rental services offer other money-saving benefits depending on the types of games you like and how often you play. Although Gamefly is perhaps the most widely known, Game Access and Irentmygames are also viable options. Similarly to Netflix, these services allow you to "borrow" video games for as long as you'd like, receiving and sending them back via Canada Post – all for a low monthly membership fee!
Since some games are worth replaying, renting is a great option for those who play a lot of quest-type games that just never get completed and end up sitting on a shelf afterwards.
Speaking Of Replayability…
If you enjoy video games but are on a budget, consider focusing on the sports, racing, and multiplayer genres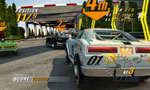 . With no defined "end", these games can be played and replayed over and over again with endless variation. This means better bang for your buck; furthermore, some of the most popular titles in the resale market come from these genres, so you should have no trouble selling them in the future.
Go Classic!
Unless you're dead set on having the newest games and hottest graphics, consider going with an older console system. Classic platforms like Sega Genesis and the original Nintendo and Sony Playstation may not feature cutting edge graphics, but will offer top-notch gameplay at a fraction of today's game and console prices.
Check online or at your local video game dealer – you can often find a used console with a whole package of classic games for under $100. For a few ideas, Classic Game Room is a terrific YouTube channel that has several videos reviewing classic games and systems:
Free Games Online
Finally, for the ultimate in cost savings, you can venture into the world of free online games such as Herm the Germ. There's a seemingly endless list of free-to-play games on the internet: from flash-based poker simulations to community-driven games on Facebook. Then of course there's the option to play from your smartphone and downloading games from appropriate stores (such as the App Store or Google Play).
Feel free to comment on any other tips you have on saving money when buying video games. We appreciate everyone's feedback!
This article was written by Jeff a friend of Vouchercodes.ca who has a real talent on watching the pennies. Don't hesitate to submit to us any article that might be helpful to the community! Thanks.