Simply sign up to Merrell email alerts (scroll down to the bottom of their website) and enjoy a 15% off
...More
Simply sign up to Merrell email alerts (scroll down to the bottom of their website) and enjoy a 15% off coupon emailed to you. The email can take up to 24 hours to arrive. If you still haven't received it and it is not in your junk folder then contact their customer support. Less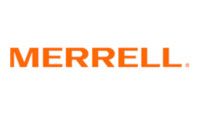 TIP: 15% Off By Joining Their Newsletter
Coupon Code Has Been Copied to Clipboard! Just Paste it at Checkout
Simply sign up to Merrell email alerts (scroll down to the bottom of their website) and enjoy a 15% off coupon emailed to you. The email can take up to 24 hours to arrive. If you still haven't received it and it is not in your junk folder then contact their customer support.
Expires: No Expiry
Submitted: 2 years ago
Expired Merrell Canada Coupons
About Merrell Canada
While their focus is definitely on hiking boots and other trail footwear they have since grown their offering. They now make some of the best sandals, apparel and accessories for the outdoor enthusiast on the market.
They offer some fantastic ongoing promotions for us Canucks. Ranging from free shipping (weirdly and amazingly no minimum purchase requirement) and returns, which can take anywhere from 3 to 7 days to arrive. To 15% off your first order when you join their mailing list (you can unsubscribe at any time). They also offer a range of sale items which they update regularly with different styles and sizes. And they are an extremely coupon friendly site, they communicate with us often with varying discounts for our members, so check the coupons above to get your discounted adventure apparel and footwear.