Expired Boatsmart Coupons
For a few days only (no known expiry so please comment if you know more than we do) enjoy 50%
...More
For a few days only (no known expiry so please comment if you know more than we do) enjoy 50% off your Canadian boating license. Head over there and see their site for details. They are also offering a competition to win prizes, pretty cool. Less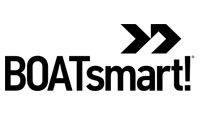 50% Off
Deal Activated. No Coupon Code Required. See Opened Link For Details.
For a few days only (no known expiry so please comment if you know more than we do) enjoy 50% off your Canadian boating license. Head over there and see their site for details. They are also offering a competition to win prizes, pretty cool.
Expires: Expires November 28, 2018
Submitted: 3 months ago
About Boatsmart
BoatSmart Canada is all about educating recreational boaters to ensure that they boat safely and enjoy their ride. They also want to make sure that Canada's waterways are environmentally friendly used by all Canadians. You can also see Boatsmart team at more than 190 different events occurring this season to learn more about safe boating.
BoatSmart Review
When you decide to use the BoatSmartExam.com services, remember that in addition to your test, boating courses are included and you will be able to print a temporary boating license immediately after passing your license.
In addition to BoatSmart's main online services, they also offer 7 days/week customer service available through a toll free number. Plus BoatSmart Exam is an accredited Transport Canada site, which means that they are allowed to deliver a Pleasure Craft Operator card proof of competency.