So you're probably searching for Save.ca coupons right? Good, because what we have tried to create here is an indispensable guide to Save.ca, describing how to use the service, how to find hidden save.ca coupons, links, other printable coupon sites in Canada and more.
What you should know about Save.ca
Save.ca is owned by Torstar Corporation (newspaper and book publishers), a Canadian corporation for almost 20 years, Torstar is the parent company of Metroland Digital Media Group who manages Save.ca as well as Flyerland.ca (and others) operating in the packaged goods coupon industry.
The website pretty much list printable coupons for packaged goods and brands to Canadian consumers, such as grocery items, health and beauty products.
Our initial impression using Save.ca
I have been using Save.ca for ages, but since then the website hasn't changed much, it still looks pretty generic from an aesthetic standpoint. With the opening title reading "We have 5 coupons to choose from" – right off the bat I felt limited to 5 choices, wondering is that all? But once you have used the website for a while and you are an active couponer you soon realize that there are loads of hidden coupons within the site, only accessible through special exclusive links, we will get to how to find these in a minute.
Step by Step guide to using Save.ca and their secrets
In order to start printing your coupons the user must click the button saying 'Click to add coupon' to select coupons. When you are finished selecting the coupons you want, click 'get my coupons' at the bottom of the page. This is followed by: "Reorder period represents the number of days you must wait before reordering a particular coupon. Please select only the coupons you intend to redeem. Thank you." You can safely ignore this part.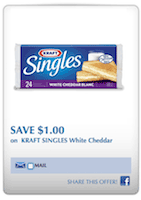 The user should now be redirected to the 'Send my coupons' page. There is some fine print on this page that notes 'receive updates/ promotions/ special offers from SAVE.ca and from other Torstar/Metroland Media properties', unfortunately there is no opt out option at this point, but you can do it via email later.
All coupon hunters need to register at Save.ca with the standard contact information and validate their account through a confirmation link in an email they are sent, so users must use real contact info. If you have just registered at their site then you may have to select your coupons again at this stage and recently we have heard reports of some excessive ads being displayed from Goupon, Living Social and the like, but again you can safely ignore them, although sometimes it redirects you without your permission which can be frustrating.
The website should then send you a coupon via post in the next 2 business days. They are really missing a trick here, most users (including myself) expect to be able to print the coupon from our home printers and go directly to the store where we can redeem our promotions and be super uber frugal people. I guess they only allow posted coupons so we don't coupon stack or just hand them out to the general public, it's their method of control.
Only 5 coupons to choose from? I think not
While Save.ca features 5 coupons, only the first coupon actually matches the direction "add coupon" given above on how to use the system. The remaining 4 coupons appear to enable you to mail or share the offer on Facebook.
They are really trying to push these coupons via our own personal social networks which I understand, but it's a little too in the face for my personal tastes.
So the big question we answer next is, how do I find the Save.ca hidden coupons?
Save.ca Hidden Coupons

While no one can be certain as to their reasoning behind hiding some of the offers listed on their site (they are probably not allowed to) some of the Save.ca deals are only accessible by secret hidden links. These links could be featured in loads of different sources, usually on the website that is actually selling the item the coupon is for. For example if Scott Kitchen towels are offering a $1 off coupon on all purchases they may not want all Save.ca users to have access to it, only select fans of theirs who partake in a desired action. So they might release the link to their secret page on Save.ca through their Facebook account or on their own website.
But this is where websites like ours can help. We actually get notified (through various means) when hidden links for printable coupons sites like Save.ca get released. And when the offer is a good one (most of the time the hidden ones are the best) we will feature how to claim it on our Canadian Printable Coupons page, all visitors to the site should check out this section, there can be some serious discounts to be had.

You can see a screenshot of an example coupon and the way they are featured below, as you can see important info like the valid from and expiry date are listed as well as handy social buttons to share the offers with your friends if you like bragging rights.

We just wrote, and have decided to regularly update (while it retains it's popularity) a concise list of all the save.ca hidden coupons, once and for all revealing what's behind the curtain. Check it out if you like printable coupons and enjoy bragging rights.
Another great resource if you like forums is the one on SmartCanucks about hidden coupons, it might take a while to read all the entries but it is a good resource, it is updated semi-regularly.
If you don't care about hidden coupons and just want to see what is available but for some reason you don't want to go directly to the source, then there is also another resource I found which is OneCoupon.ca, which seem to use the Save.ca product feed, so the offers are up to date, but again it will not list hidden coupons like they do on SmartCanucks and on our Printable Coupons page.
Save.ca Ratings & Reviews
[starratingmulti id=1 tpl=12 style='oxygen' average_stars='oxygen']
Apart from the price (which should be 5 stars as it's free at the moment) this rating system is a great way to see what people think of Save.ca. So be part of the community and help us vote! If you have something to say about Save.ca please leave a comment at the bottom of this page, good or bad; it's always useful for everyone to read and share experiences.
Other Printable Coupon Resources
We will be gradually updating this post over time to bring you the most up to date information about Save.ca and other printable coupon resources. If you are interested in finding a definitive list of all the printable coupons you can receive in Canada use the below link.

The exhaustive list of
Printable Coupon Sites in Canada
The above page will always be updated with a complete list of printable coupon sites, tips on how to use those websites, some great info about each site, hidden links and coupons and a host of other resources to round up all your store couponing needs in Canada (that's the goal anyway).