Flyerland.ca is one of the biggest online services for flyers, deals and printable coupons in Canada and as an important Canadian resource for deal hunting we thought our visitors might just be interested in; how to use FlyerLand and save money, what we think and more importantly what our members think about Flyerland.ca.
What you should know about Flyerland.ca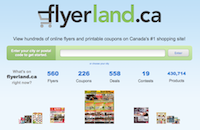 Most of the customer base ends up going to their Toronto and Vancouver centric pages (toronto.flyerland.ca and vancouver.flyerland.ca respectively), no doubt the largest hubs of couponers in the country. (Flyerland.ca is owned by Torstar Corporation (newspaper and book publishers). They are a Canadian corporation who have now been in business for almost 20 years; Torstar is the parent company of Metroland Digital Media Group who manage Flyerland.ca as well as Save.ca (and others) operating in the coupon industry. So that's the boring stuff over with.
Flyerland basically find and upload local flyers for some of the biggest Canadian brands out there, from shoppers drug mart to princess auto, walmart, canadian tire and more, so that couponers like you and me can go and find all our flyers in one place without having to waste paper, go around collecting them and so forth; a simple and useful service if you ask me.
A guide to using Flyerland.ca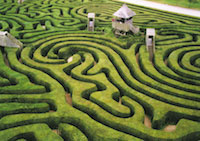 As any other regular user would notice, Flyerland update their data continuously. In order to get the local coupons applicable to your area users must enter either a postal code or enter their city manually. From the quality of the images (most of them anyway) I would bet they have agreements with the stores individually to get high res pdf's sent to them so they don't have to keep scanning them in one by one, which is nice. However I do think that Wishabi did a better job with redflagdeals' flyer section, I think they use some impressive image recognition software.
According to their parent website over 78% of their visitors are women, 50% of them are between 30-49 years old and have an average home combined income of $93,000. I have no idea exactly how they calculated this but it is interesting none the less. And one internet source notes that over 21,000 of us Canadian coupon hunters visit the website daily.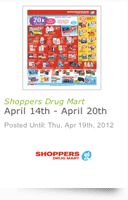 Think before you print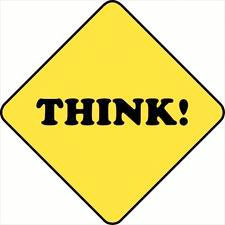 It is recommended to survey the flyers in advance to help plan your shopping trip and cross reference the specials from the flyers, as well as store or brand coupons available for print. This often can result in a discount on top of a special of the week, saving you a little more. But keep in mind that coupons can rarely be stacked in Canada (according to their policies anyway) and most stores don't allow a coupon to be used on top of another promotion. But one of our friends Erin who has tons of insight in the world of couponing (we think of her as an expert) shed's some light on how to stack coupons which is a must read.
One of the best features about the Flyerland site has to be the email alerts, basically you get alerted when a new flyer is uploaded for the store(s) or your choice, so you only have to visit the site when there is new content that interests your particular needs. It can also be used as a reminder that you need to take advantage of some new discounts.
Obviously the website focuses on flyers, so users simply need to enter their city and select flyers from the menu and then either browse or search through the flyers, users also have the option to print off the flyers if they so wish. The other semi big section on the website is their coupons section, here visitors can print coupons (mostly from their sister site save.ca) to take along to the stores. You will find that the coupons are organized by store, but they can also be filtered by category.
If you are confused about save.ca or just want to find out how to find their secret offers you may want to start reading our post on Save.ca hidden coupons, it will give you some tips and helps you understand what to look out for.
Other Printable Coupon Resources
We will continue to update this article so that you are always kept informed about Flyerland.ca and all other printable coupon resources in Canada. If you are interested in finding an exhaustive list of all the best printable coupons sites in Canada, use the below link.

Printable Coupon Sites in Canada
[starratingmulti id=1 tpl=12 style='oxygen' average_stars='oxygen']
Flyerland.ca Ratings & Reviews
The rating system is a great way to see what people think of Flyerland.ca. So please add to the discussion and vote so other people know what you think about Flyerland! And if you have something to say about Flyerland.ca, please leave a comment at the bottom of this page, whether you love them or hate them; it's always useful for people to read and share experiences.