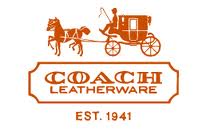 Until Sunday (May 1st) you could save an extra 30% off all Coach bags and wallets at any Canadian or US factory stores. Coach purses could be quite expensive so I'm sure everyone would appreciate to save an additional 30% on already discounted handbags. If you're not sure if you like Coach's style, have a look at their latest collections at Coach.com.
I think that their style is more classy than flashy and their products are certainly high-end quality ones. If you decide to buy a Coach bag you can be sure that it will last you a really long time, so make sure that you love it.
Print your Coach coupon here
Coach bags are among some celbraties favorites bags. When I was browsing about Coach's purses on the web, I found this fashion blog entirely dedicated to pictures of celebs with a Coach bag. I think that some of the most beautiful models can be found on this blog and it gives you a good idea of how to wear your Coach. Let's hope that you'll be able to find the model that you want at the Coach factory store as they don't necessarily have the latest collections.