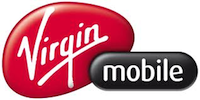 I had fun coming up with a title for this post, I bet you can tell. But this offer really needs a shout out and a catchy title can do that. It's one of those rare times I wish I was a Virgin mobile customer. it comes at a funny time too as I am looking to buy a new car (I can't decide weather to go for a Mini or a Golf). This promotion from Virgin Mobile is for members to get a FREE weekend-long test drive in a Mini!
Not only do you get a Mini for the weekend, which would be almost impossible to rent, but it's free to boot. Mini's are so much fun to drive, if you have ever been in a go cart then you know what I mean when I say Mini's are responsive. They are fast runabouts, and for all but long highway driving they are as much fun as you can get in a car. For people that end up loving the Mini experience, Mini are giving those customers 3% off the Mini of their choice (including the Cooper S John Works which was the one I was looking at).
Normally it costs me about $300-$400 to rent a car for the weekend, and this is for a base model like a Yaris, let along a Mini. So for that reason alone this is an awesome deal. People wanting to participate in this event must be 25 years old or older and hold a full driving license as well as a credit card (for insurance).
This promotion ends on November 30th 2011 so hurry on and get to this Virgin & Mini page to fill out your info and request a weekend long test drive.