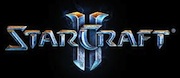 This is a freebie for all the gamers out there! You can now play for free the Starcraft II Starter Edition when you create a Battle.net account. From what I've read on their website, the Starter Edition has replaced the Starcraft II Wings of Liberty demo that was previously available. Here's what the free version of this edition allows you to access:
– The first four missions of Starcraft II
– The first two challenges
– Access to the Terran race in Custom Games and Single-Player vs AI
– Access to the following custom maps: Xel'Naga Caverns, Shattered Temple, Discord IV and High Orbit.
It also says that any achievements or campaign progress you've made through that version is going to be saved to your Battle.net account and carried over if ever you end up buying the full version of the product. I've never personally played at this game as I'm not really a gamer, but I know that my brothers were huge fans of this game. It's suppose to be awesome! Even Marc was addicted to it when he was younger…