Mark those calendars and clear huge brackets of time in your schedule this weekend; hockey will be back January 19th, 2013. To celebrate the grand return, all of your favorite NHL teams are offering plenty of free events and even free items! Want to learn more? Check out this roundup, starting from West to East, of what your fave Canadian team is doing.
At the time of writing this post on January 17th 2013, the Vancouver Canucks, Winnipeg Jets and Toronto Maple Leafs had already conducted free open practices for fans. The Edmonton Oilers did the same and even went the extra mile by offering free practices and free popcorn.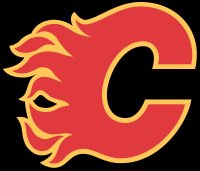 Calgary Flames
With week-long events to celebrate the return of the game, there is 50% off all food from the concession stands for the first two home games as well as 50% off all fan gear (until the end of game one). Attend one of the free open practices to score free popcorn, hotdogs and soda for an even tastier treat.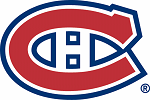 Montreal Canadians
What is looking like the best fan event out of all the teams is happening in Montreal (and no, that's not my pride talking). Starting off at 9am on January 19th 2013, fans are invited to watch the open skate for both the Montreal Canadians and Toronto Maple leafs. Attending fans always receive a free bag of chips, hot dog and soft drink.
As of 3pm, head outside the Bell center for free concerts by DJ Psychology, as well as music groups USS and Simple plan. There will also be free giveaways of white/red/blue face paint to prep for the game. Make sure to stick around afterwards because the game will be broadcasted outside onto huge TVsfor the unlucky ones who didn't manage to score any tickets. If you were lucky to get tickets to the game (like me!), another free hot dog, bag of chips and soft drink will be distributed during the game.
On January 19th 2013, all gear sold in the Habs store will also drop by 50%.
How are you going to celebrate the return of Hockey?