Hockey Hall of Fame: Free Admission for Kids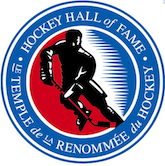 On February 21st, it's Family Day and to celebrate the occasion the Hockey Hall of Fame is offering free admission for all kids of 13 years old and under. There can be up to 4 kids admitted for free with the purchase of one regular price adult ticket. Kids can also get a free chocolate chip muffin, compliments of the Brookfield Place.
That could be a lot of fun for kids as they will find games to play, larger-than-life statues, a whole collection of hockey artifacts, a replica of NHL dressing room, theatres and probably the most impressive thing: the Stanley Cup! There are no printable coupon needed to enjoy the offer.
Get more information about Kids Free admission event to the Hockey Hall of Fame