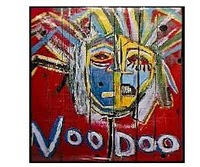 This freebie is for Free Voodoo Herbal Incense, if you don't know what it is then read the description below.
To get your free sample simply send an email to samplerequest@getvoodoonow.com and they'll reply with instructions on how to get your free sample of Voodoo Herbal Incense.
About Voodoo Incense:
Voodoo Herbal incense is probably the finest and most effective product of its kind available today. Our ingredients are all natural and we do not add any chemicals or compounds.