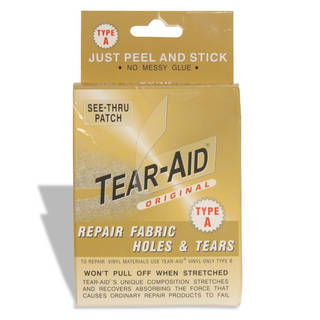 Perfect for summer weather, this is a freebie for free samples from Tear Aid. If you don't know what this brand does you will be happy to know they are one of the best providers of patches to repair your all important stuff from tents to inflatables etc.
Click here to request your free Tear Aid sample
Features of Tear Aid:
– Holds air under pressure even when stretched
– See-thru patch works with all colors
– Conforms to irregular surfaces
– Won't turn gummy in heat
– UV resistance inhibits discoloring
– Cuts easily with scissors
– Won't pull off when stretched
This promo is valid worldwide which is excellent. Now is the perfect time to repair all that stuff you have been waiting for for ages.