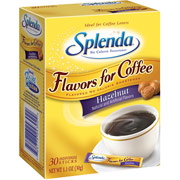 While stocks last you can get free samples of Splenda for coffee for free. This offer will expire soon, the living well promotions never last very long so if you use the link below and the coffee has run out then you will probably find another freebie on offer.
Free Splenda Coffee Sample Here
At the time of writing (at 10am) the offer hadn't started, it will start sometime today, it could be an hour from now or it could be at 10pm tonight so keep checking back on the link above.