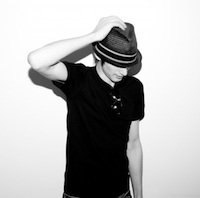 In the spirit of Christmas I, along with a bunch of friends went to see 'A Christmas Carol' in Montreal last night, with the narrator who does the weather on CTV having a guest star appearance which was cool. The show was awesome and super festive and as always not wanting to seem scrooge-like I am thinking of all the things I can do this Christmas to help people in need. While I'm thinking of that all our visitors may want to hear possibly the best rendition of 'God Rest Ye Merry Gentlemen' I have ever had the pleasure of listening too. It was sung and performed by a good friend of mine Wes Walls a native BC-er but now Montreal living musician. He, like I spent a lot of time in the UK and his voice reminds me of British Indie music and you absolutely have to click the link below which will then play a streaming version of his song he did for this performance.
Play God Rest Ye Merry Gentlemen by Wes Walls
If you make a comment and make lots of noise I will see if I can get more songs from him for everyone to play and download for free!!! Check out the Wes Walls website, or listed to more Wes Walls on myspace.