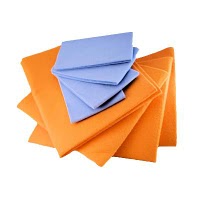 I think everyone has seen the TV adverts for Sham Wow and if you believe their claims or not who can turn down a freebie? This freebie is for their Sham-ease brand and it will get you a free 4 pack sample. The Sham-ease is an absorbent towel great for soaking up spills, polishing surfaces, and performing other house-hold jobs that reduce the need for paper towels (and help the environment).
The free sample pack includes two jumbo 20″ x 27″ and two large 15″ x 15″ super wide Sham-ease for more intense jobs.
NOTE: While the product is free there is a flat $5.00 shipping charge, which isn't much, but it might sway you from getting this freebie.