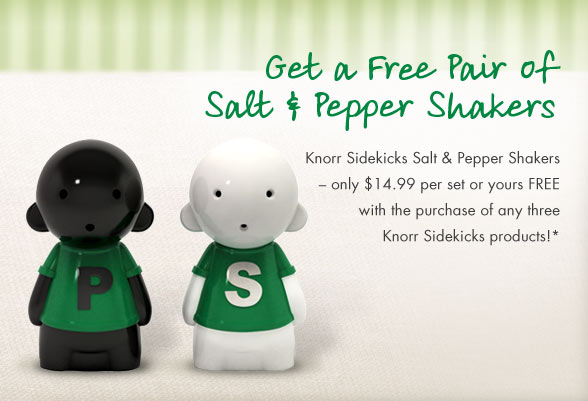 Ever wanted the super cute salt and pepper shakers from the Knorr adverts (you remember the salt shaker cries)? Well all you need to do is get 3 UPC codes from Knorr Sidekicks
You've probably seen the Knorr commercials of the crying salt shaker. These are pretty cute and can be yours free with 3 UPC codes (and proof of purchase) from Knorr Sidekicks. You do have to pay for shipping and handling ($7.29), but that's a small fee for these uber cute pieces.
You have until the 31st December 2010 to order while supplies last.