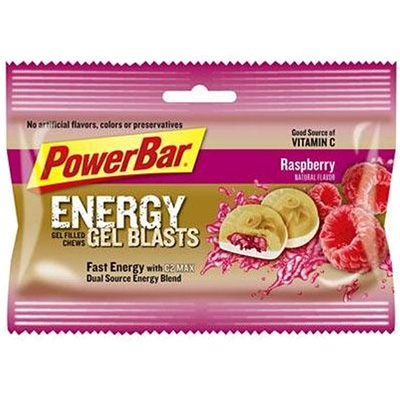 Powerbar has a new product and they are giving away free samples of it, it's called "Powerbar Gel Blast Energy Chews" which is a bit of a mouthful. Like so many promotions in Canada (and it upsets me) these free samples are not available in Quebec. It is available from today until March 12th 2010.
Click Here to Get Your Free Powerbar Gel Blast Energy Chews Sample
PowerBar® Gel BlastsTM energy chews are a great choice before or during moderate and high-intensity exercise. They're formulated with PowerBar® C2MAX dual source energy blend for more energy to muscles. In fact, C2MAX was designed to have the same blend of energy sources that were shown in breakthrough studies to deliver 20-55% more energy than glucose alone, and in another study to improve athletes' cycling times by 8%.**

Offer valid 2/12/10 through 3/12/10, while supplies last. Value of Free Sample:
$2.29. Limit (1) per household. Available for residents of Canada only, excluding Quebec.
Void where prohibited. Other restrictions may apply.