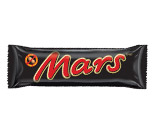 Mars love giving away freebies. This coupon is for a free Mars chocolate bar.
Click here to print your free Mars coupon
After you have clicked the link above you need to enter your province then scroll down to find the Mars coupon and print it, there are other interesting coupons along the way if you are interested. It may tke a couple of weeks for the coupon to be emailed to you.