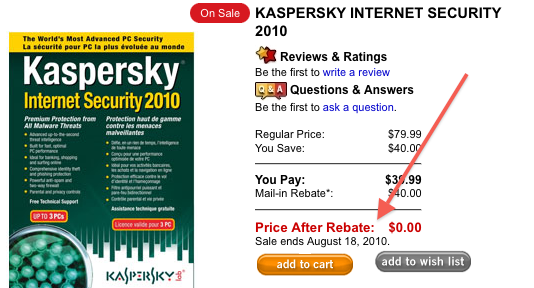 Concerned about your kids or even your own computer online? Well now you might want to take advantage of this handy freebie for Kaspersky Internet Security. I spotted it the other day and only just got around to posting it. But it's really quite a nice rebate from $79.99 to $0.
Get kaspersky Internet Security for free
The deal is from thesource.ca the original price was $79.99 but they reduced it to $39.99 and then offered a mail-in rebate for $39.99 making this a complete freebie.
Kaspersky Lab is one of the foremost runners for internet security for PC's/ Offering a number of award-winning computer security solutions for the home computer, including antivirus and mobile security software.