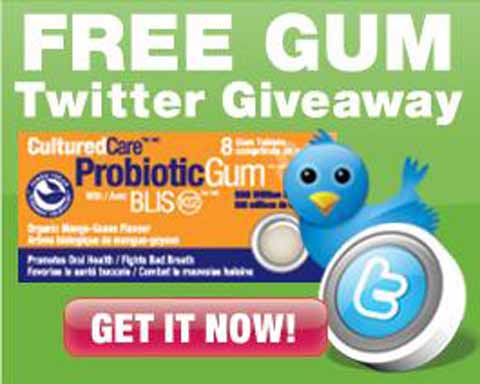 New website, new product, new market Culture Care is launching big by doing a give away promotion. You can get one of 1,000 samples of Culture Care Probiotic Gum.
Learn How to Claim Your Sample of Free Gum Here
From what I could grasp you need to follow them on twitter and make a tweet tweeting "probiotic gum". And if you are one of the first 1,000 to do it you can get a free sample. You have until the end of March 2010 to claim the promo, but again it's while stocks last. The whole idea of probiotic gum sounds seriously strange, so if anyone has actually tried it make a comment below, otherwise I will assume it's horrible.