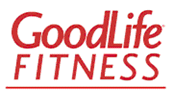 Goodlife Fitness is offering free membership to teens this summer (I wish I was a teen, if only for this promotion). The promotion is running from July 2nd until August 31st 2010 (that means if you get a free teen membership it will expire at the end of August).
The promotion is for a good cause, they are trying to help combat unhealthy habits in teens. Teens get access to their equipment and cardio machines, and can even participate in their exclusive group exercise classes. Teens must be between the ages of 14-17 years of age (proof of age is required to claim the promo).
I am a big advocate for exercise, and while I know I should do more I understand the effect. Exercise releases endorphins which make you happy. The more exercise you do the easier it becomes and the easier it is to stay healthy and happy.