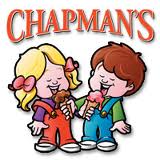 We found a really good offer for you guys to get free Chapman's ice cream and it's really simple to get!
All you need to do is ask them for one and they will then send you a $5 coupon, which you can get once a year, and then you just need to use it to buy any of their products. You can use their store locator online to find the closest store to go and get your free ice cream.
Simply visit the Chapman's website and contact them directly to ask for a coupon. It doesn't have to be a very long message: just say how much you love their ice cream and how great it would be to get a coupon!
You can also e-mail them directly at contactus@chapmans.ca to ask for a coupon. Just make sure to include your mailing address.
If you're like me and you love ice cream, you'll definitely love this freebie! So go and enjoy one of the last ice creams of the summer! I emailed them to receive this $5 coupon and didn't receive any confirmation from them, so I'm just waiting for it. Let me know if you've already received yours!