Free Authenta Skin Renewal Cream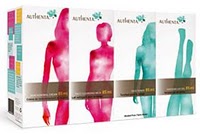 Simply be one of the first 500 to sign up to the free Natural Beauty Newsletter at Authenta website and you can receive a free sample of Authenta Skin Renewal (Face) Cream, with of course free shipping.
It's a double opt in process so you need to enter a valid email address you can log in and check in order to click the link once you receive it. The promotion is valid for Canadians and Americans.