Having never heard of Aloe King before I did a bit of research to make sure this offer was legit for our visitors before committing to receiving a slog of complaints (I'm sure you would love me regardless). So this offer is genuine but it's from a fairly unknown brand that hasn't built up a reputation yet, but the offer is a simple one enough to claim. Albeit Facebook 'like' promotions seems to be unpopular at the moment (but I'll say it again, simply have 2 Facebook accounts, it take like 5 minutes to set up).
This free aloe off comes from Aloe King. Simply 'like' Aloe King on Facebook, select either Aloe Vera gel or Aloe Vera gel with Tea Tree Oil then fill out your address details. I also checked the tick-box that said 'gift-wrap' because then I can give it to my girlfriend and become a hero for the day.
There was no information on when this offer will end. So please make a comment below if it is no longer working for you and I'll update the post.
After I clicked submit however I wasn't too impressed that it also opened a new window with a completely unrelated offer from electronicssavingsoutlet.net, which looked completely like spam. So I closed that window, I would highly recommend just to close any new windows that are opened by them and not participate in whatever offer they are selling or offering, it looked dodgy. However I did get an update on FB saying that my free sample will arrive in 7-10 business days.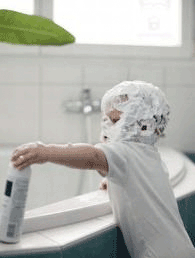 ~ Keep the kids away!
Here is a biased resource about Aloe Vera in case you want to read more about this plant and it's claimed health benefits. Although take their advice with a pinch of salt, because they do say stuff like "Halts the growth of cancer tumors", the website seems to be very pro Aloe. If you want to read an article about the potential dangers of Aloe then this article may interest you (the writer is an obvious hater of Aloe which is funny).
Please leave a comment about this offer if you claimed it! I'm in need of a good chat.