The versatility behind Apple's iPods and iPads places both products pretty high on the list of the best Mother's Day gifts. However, since mothers and dare we say, women in general, yearn for meaning in everything, then Apple's free offer might just propel your 2013 present to the top of the pack.
Though there's no mention of the promotion's length, you can add a free laser engraving to any new iPod or iPad for up to 34 characters along with signature gift wrapping on the purchase of any new iPod or iPad at Apple.ca.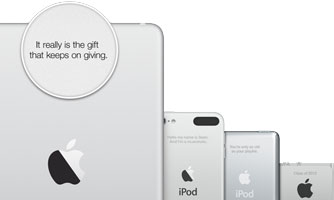 Just be sure to tick the "This is a gift" option, followed by "Apple Gift Package" provided during the check-out process to be directed to the appropriate page.
Find out more about the details of Apple's promotion for free engraving and order here.