Prep those trigger fingers, get ready for zombies and start warming up for some epic multiplayer action, Call of Duty: Black Ops 2 is dropping in a supply crate at a store near you tomorrow! I won't deny that this date has been circled on my calendar for some time now and I definitely plan on hiding away for a few days to play my way through the storyline.
Fellow gamers and Noob Tubers, read below for the places to pick up this game and for your chance to save on it.
True story: I have a friend that only remembers my birthday because Call of Duty always gets released on the same week every year. How's that for friendship!
Best Buy :
Find out more at Best Buy here.
Multiple midnight openings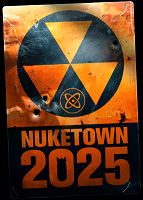 (with the exception of stores in Sudbury and Quebec) will be happening tonight. In fact, if you're located in the Vancouver area, be sure to make your way over to the Best Buy store on Cambie street at 9pm tonight for the street launch party. You will have the opportunity to meet game developers, to participate in a costume party, as well as to enter for your chance to win a 250GB Xbox console
You can still pre-order Black Ops right now in order to qualify for all the bonuses, such as the Nuketown 2025 map which is guaranteed to be just as crazy as its predecessor from Black ops. Order now for $59.99 and get it shipped for free.
Future Shop :
Find out more at Future Shop here.
Also with huge midnight openings happening all over Canada (excluding Sudbury and Quebec stores), you can visit some more street launch parties to compare stats and pick up some free swag. Visit the Yonge and Dundas stores in Toronto, the store in South Edmonton Common and the Vancouver location at Robson and Granville. Line up for your chance to win a $1600 worth in home entertainment TV setups! Imagine how awesome it would be to play Call of Duty on one of those?!
Similarly to their sister company, you still have the chance to pre-order it today and get the Nuketown map with it. Order yours now for $59.99 and get free shipping, as well.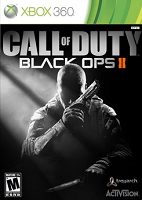 Game Access :
Find our more at Game Access here.
Though one of the lesser known options, you can pick up the game with one of the greatest Zombie experiences to date for $58.72 or, if you have an account and want to try your luck, you can sign up and rent it with them.
Game Fly :
Find out more at Game Fly here.
Another place to rent instead of buying, Game Fly allows you to start a free trial month now and play Black Ops for only $22.95/month. With no due dates and no late fees, you can play as long as you'd like for less! If you'd like to own the game after, you can click the "Keep it" option and own it for $49.99. You can also buy it right away for $59.99.
Want more? Peak into our Gamefly page and see what else you can save on.
If you have an Xbox360 and are looking for the chance to battle it out on multiplayer maps with me, let me know! Leave me a comment below and I'll send you my name so we can team up and fight the zombies together.
Here's a little something-something to get you excited about the multiplayer experience: