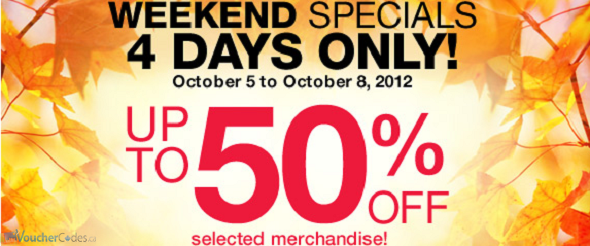 In between the turkey dinners this weekend, you should take a break and check out the sale happening at Sears. For a limited time, you can save up to 50% off on select items. We also have some codes listed on our Sears Canada page to save you up to an extra 25% off!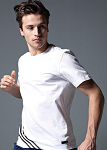 Sears has a plethora of deals and steals this weekend. To add the cherry on top of this cake, they are also offering free shipping on orders of $75 or more.
I decided to switch up my normal routine and check out the men's selection for a change and I noticed this Adidas shirt featured–which you can also find here. It retails at $27.99 but is currently reduced to $19.59; for a shirt from this company, it's not a bad price.
There are also some exclusions that you should take note for this sale:
*Excludes items with prices ending in .94, .88 and .97, cosmetics, jewellery, fragrances, electronics, major appliances, vacuums, small appliances, kitchen, lighting, hardware, outdoor living products, lawn/garden, toys, nursery/juvenile items, Gift Card purchases, deferral or installment billing fees, protection agreements, delivery, installation and maintenance charges. Not negotiable, transferrable or redeemable for cash. Not acceptable for Sears Card Account payments or Cash on Delivery (COD).