Update: Congratulations to Shirley and David! You both won a $50 gift card for Sony Canada. Thanks to all the participants and stay posted for more giveaways.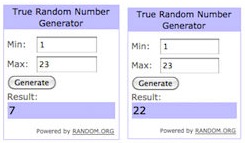 We are really happy to team up with Sony Canada to offer you this great giveaway right on time for the back to school period.
Let us know what you would like to buy at Sony Canada if you had a $50 free gift card and get a chance to actually win the gift card. Simple and easy isn't it? And we have two gift cards to give so you have more chances to win a prize!
I know what I would get if I would have $50 to spend at Sony, even though I'm not allowed to participate. I would get the cool Sony portable speakers, so that I can always listen to my music with my friends and family when I'm out and about.
I love music and a potable speaker set is probably one of the only things that I don't have when it comes to the audio world. But Sony has such a great selection of products in their online store, that I'm sure you will find a few products you would like to get your hands on now.
So leave us a comment on this blog post and get a chance to win your Sony gift card.

How to participate:
1) Leave a comment on this giveaway page saying what you would buy with the $50 gift card
2) Make sure you leave a valid email address so that we can contact you if you win this contest
3) Share it with your friends (no additional entry, but your friends may thank you if they win)
* Rules:
Participants must be 18 years old and older
Canadian participants only
One entry per email address (entrants can comment as many times as they like, but will only gain one entry for a comment on this page)
The contest ends on the 20th of August at 12am EST, no comments will be accepted after this time.
The winner will be chosen randomly and will be contacted by email, (will not be shared and is not visible to people other than us) so please don't leave any personal information apart from your name and email address in the big comment section.
Voucher Codes reserves the right to change all terms and conditions of the competition