With Mother's Day right around the corner, are you finding yourself scrambling last minute for a present? No worries, Wayspa has you covered and for a limited time, you can get the most important person in your life (your mother or anyone else) a $50 gift card redeemable at most spas for only $39 — that's 22% in savings!
In case you're wondering what else to do on this special day, take a look at our list of 25 activity ideas to treat your mom to the mother of all Mother's Day!
Speaking of deals, have you bookmarked our WaySpa page of promotions and sales?
WaySpa is the ultimate online place to purchase a spa gift card for a loved one as these can be used at thousands of spas and salons across the world, providing the other person with freedom to choose where they want to go.
For instance, they could choose to go to Iyashi Bedrock Spa, located in Toronto, ON. Differentiating them from other spas is their black silica bedrocks onto which customers relax and detoxify by lying down on.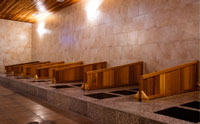 According to their company overview: originating from Thailand, Ganbanyoku – or rock bathing – uses a special stone to heat your body from the inside out. These black silica stones are unique in that they naturally release far infrared rays and negative ions to help the body perspire and "detoxify".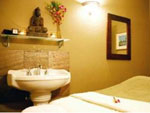 Another perfect example of the kind of spas the gift card can be used on is Absolutely Fabulous Urban Spa and with a name like that, how can you not go there?
Located in Vancouver, BC, it features Thai practices such as Thai Herbal Foot Baths and has even won the 2010 Consumer Choice Award for Business Excellence.
Tweet us @CouponsCanada your favorite spa locations.