With Mother's Day right around the corner, if you haven't given any thought to your present yet, then don't worry as there's still plenty of time! Making the process of choosing a nice gift simpler, browse Walmart's selection of hot Mother's Day deals to score the best bang for your buck possible.
Speaking of which, have you seen our round-up of the best Mother's Day deals yet?
Shop Walmart's Mother's Day gift guide
Expires: 12th May, 2013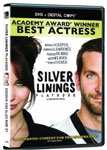 With a slew of nominations and Jennifer Lawrence, who plays one of the main characters, having won the Academy Award for Best Actress along with a Golden Globe Award and many others, Silver Linings Playbook is one of those must-watch movies of the decade. A thrilling story about how life doesn't always go according to plan, it follows Pat's (Bradley Cooper) road to getting back on his feet after losing everything from his home, job and even wife.
Otherwise, for the moms that are fans of Sex and The City, season 1 can be yours for the taking at just $19.97.

For a more lasting kind of relaxation, the Conair Foot Bath is a worthy investment for just $24.97. Combining heat, bubbles and even a massager, this would be an absolutely perfect gift for Mother's Day.

Otherwise, if your heart is more set on giving jewelry on this special day, then Walmart has you covered as well with the two-toned double heart pendant. Displayed on the right and for the low price of $34, it features two entwined hearts with the word "mom" in the middle.
We'd love to hear from you! Let us know on Facebook your plans for Mother's Day.