Sales on top of sales are exactly what we here at VoucherCodes.ca wait and keep our fingers crossed for as nothing beats avoiding paying full price for items! Just in time for Labor Day, Urban Outfitters has reduced all of their sale items but an extra 30% off! Shipping is also free on orders over $50.
To find out more about Urban Outfitters, be sure to visit our store page for them.
Shop at Urban Outfitters
Expires: 2nd September, 2013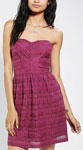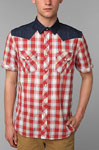 Now reduced to $21, the lovely kimchi blue chevron dress is a universal kind of dress that can be worn to just about any event, from a high class soirée to a regular Sunday evening spent watching Breaking Bad while having a glass of wine with the hubby.
As for guys, the salt valley western shirt is an original pick with its western design: denim on top and a plaid print overall.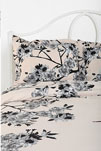 Since we spend a huge part of our days in bed, good bed sheets make for a worthy investment. At just $14, the plum & bow bird blossom sham is sure to not only brighten the room with its beautiful print but also with its equally as stunning price tag. But remember: there's absolutely nothing wrong with saying it costs a fortune when your friends and family rave over it next time they come over!
Speaking of which, if ever one of those guests needs a place to crash, then the magical thinking small woven hammock would definitely make for a unique sleeping accommodation (as well as a comfy reading nook, of course)!