Hold on to your horses and don't blink or you'll miss this flash sale happening at Hotels.com. On February 14th from 12pm to 3pm EST, you'll get the chance to save up to 50% on select destinations! Set your sights on your next getaway and make it happen for less.
Love this sale? Keep your eyes wide open on the Hotels.com discounts and coupons page for some of the best deals and offers around.
Visit Hotels.com Here
Book by: 14th February, 2013
Travel by: 28th March, 2013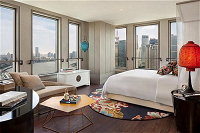 This also makes a perfect gift if you accidentally forgot to pick something up for a loved one today. Offer them the gift of relaxation at a local hotel of your choice.
If you're in the process of planning your Spring break vacation, finalize those plans now with this sale. It's not every day that they have such a huge discount and you should take full advantage of it while you can. Planning a stay-cation instead? That's fine because you're going to find plenty of hotels in your area to choose from!
Let me know where you would go on our Facebook page!