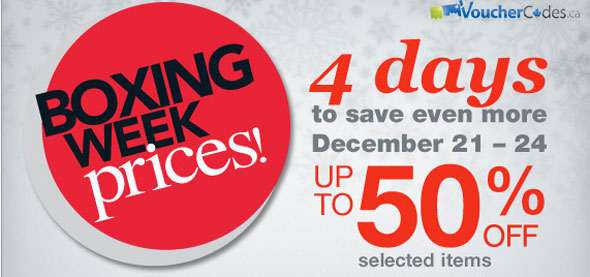 Still on the fence about what to get your loves ones for Christmas? Look no further as Sears is having a mind-blowing sale on the majority of their categories: from bed & bath, to electronics, and even items for kids. Having decided to begin Boxing Week early this year, Sears Canada has released the chance to save up to 50% during the 4 days leading up to Christmas 2012.
If you're looking for even more savings, try our Sears coupon page.
Visit Sears Canada here.
Expires: 24th December, 2012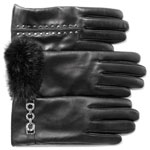 While shopping for women can seem daunting at first, it really doesn't need to be. Perhaps she has been hinting about needing new gloves? If that's the case, take a look at these women's genuine leather gloves, sure to look great with any coat and at $20, it's definitely a steal! Though I would personally pick the bottom 2 styles featured on the picture, try to pair it with the lucky lady's coat: perhaps it has the same kind of fur around the collar or even buckles in the same fashion.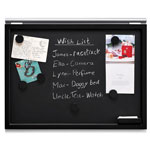 Otherwise, maybe the person you're shopping for has recently been taking strolls down memory lane to the days when they would draw on the blackboard in school during recess. It's also possible that the person you're shopping for is highly disorganized, always forgetting what needs to be done (especially in terms of paying bills on time), this black chalkboard is the ideal wall decoration and daily reminder. At $60 with the discount, it's definitely worth it if it means keeping your friend (or maybe even yourself) organized.
For the man in your life, the Packard Foamtreads, featured on the right could turn out to be the ideal present.

Though normally $79.99, they have been reduced by 50% and are available for only $39.99. How's that for not overspending this year? Not only are they made out of soft breathable suede, but they also have a plush man-made lining that will most certainly keep your man's feet warm and cozy all at the same time.
Note: Receive a $15 gift card when you spend $50 or more on cosmetics or fragrances in-stores (not available online). This gift card can then be redeemed on orders of $75+ on cosmetics and fragrances.
Will you be taking advantage of Sears' mind-blowing sale?