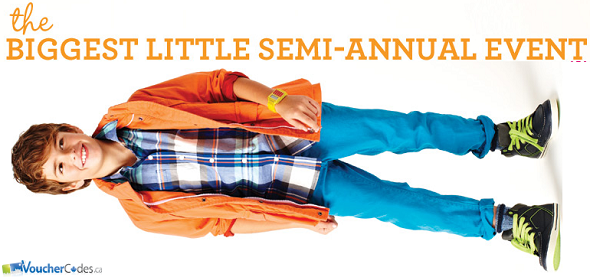 Kids are lucky enough to be able to wear cute and funny clothing that adults don't always get the chance to. Tutus and tiaras and some of the boldest styles out there and make up some of the main wardrobe essential of most young girls. Shop the Gap Canada Biggest Little Event at Gap Canada to save up to 40% off your entire order. The more you spend, the more you save at this semi-annual event.
If you're interested in a discount that applies to adults as well, stop by the Gap Canada coupon page.
If you're interested in saving more, but don't want to spend much to do so, combine your order with friends and family to take advantage of bigger discounts. It cuts down on shipping costs for everyone involved as well.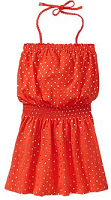 A nice suggestion for a little girl's summer dress is this metallic dot halter dress at $26.95. Besides being breezy, it's also stylish with it's dot pattern all over. Little boys (and maybe some grown boys) will surely get a chuckle out of the Star Wars Chewie shirt at $26.95.
Start your toddler girl off early on her love for shoes with this long-sleeve shoe shirt for $22.95. Little boys will enjoy the King of the lizards t-shirt at $14.95. What little boy doesn't love dinosaurs?
Shipping and returns are free with orders over $50. Are you going to purchase something from this sale?