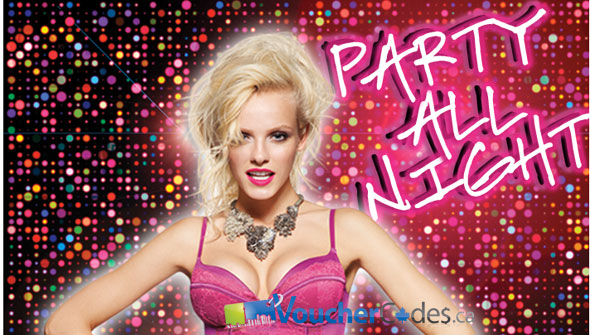 Shop at La Senza tonight and save on your favorite lingerie! Speaking of which ladies, lingerie can be worn even if you're the only person who will see it. You never know who you'll meet, so you need to always be prepared!


Shipping is only $9 so you don't have to spend a fortune to get some serious discounts. But for arguments sake I would look into this bra sale which is a buy one get one for $10 which isn't too shabby.
I quite like this cute printed make-up bag to store all of your daily essentials in. It also comes in various sizes.
One of my favorite deals of all time is the 7 for $28 on cotton panties! And don't forget to pair it with the 3 sexy panties for $27.
Will you be shopping at La Senza today?