Planning on visiting relatives in the next few months for the holiday season? Traveling can be tough and prices can slowly eat away at your finances if you're not careful. Our friends at BudgetAir understand this and they want to help, so we've teamed up with them to provide you with an exclusive code. Book your next trip through them and you'll save $10 off your next booking.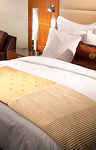 I have family in Ireland, so I immediately searched up fares in December for flights between Montreal and Ireland. I was quite pleased with the prices I found. I managed to snag a round trip flight at the beginning of December for as low as $836.56; tack on our exclusive code and that drops to $826.56.
There may be more codes and discounts for BudgetAir.ca found here.
*There are some restrictions, however: this is valid only on international flights, excluding Canada and the US. Plus, it also excludes flights on Delta and American Airlines.
Keep in mind that when you see the final amount, it also includes all the taxes (this is a law now I believe), so there are no unpleasant surprises. Where do you want to go?