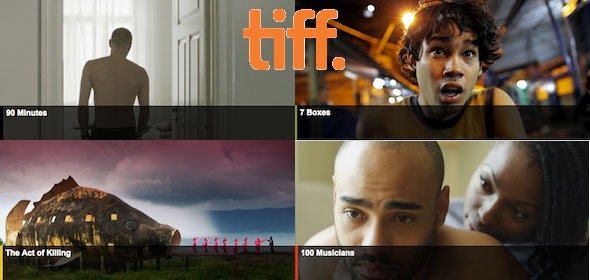 The 2012 Toronto International Film Festival (TIFF) has just started and it will be going on until the 16th of September. If you live in downtown Toronto or if you're planning a little trip to Toronto in the next few days, you might want to enjoy the festival and grab some tickets for select films.
And make sure you don't pay full price for your tickets, you can achieve this by using this promotional code to save 40% off your tickets (sorry for everyone who already bought their tickets ;). I would be going to a few movies if I was living in Toronto.
There are different ticket packages available but a standard adult ticket for a movie will cost you $19.69 full price or $11.81 after the discount. You can also get a premium ticket for $38.27 which will entitle you to the red carpet premiere. Sounds like fun to me.
If there are no tickets available for the movie you're interested in, you can always check again in the morning of the screening at 7 am or show up 10 minutes before it is scheduled to start at the Festival Box Office because that's when they release the 'Rush Tickets'. You can find more information about the TIFF tickets here.