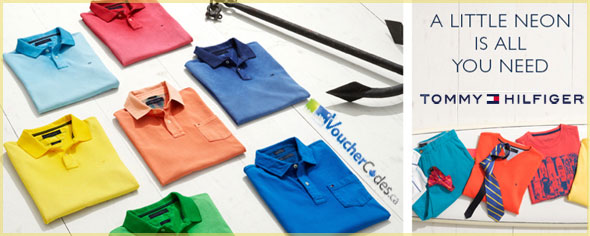 Two weeks away, on June 16th 2013, is Father's Day but are you ready? To help you on the quest of finding the best Father's Day gift, we have compiled a huge list of the best 2013 Father's Day deals, which needs to be glanced through if only to marvel at its sheer length!
Among these deals can also be found a rather fitting one from Tommy Hilfiger offering shoppers 30% off all men's items! As a bonus, a golf gift set is also added for free to any order totaling $100 or more.
Be sure to stay up-to-date with all of Tommy Hilfiger's promotions with our page of their coupons.

Though gifting apparel can be tricky, accessories are perhaps one of the easiest items to order, especially since sizes aren't needed!
Is your father or hubby a tie guy? Then the floral print tie may be a solid choice for the office or any special occasion, especially since it guarantees to be ultra soft to the touch with 100% silk. Yellow is also the kind of color that is sure to inspire happiness!

Is he a suit guy? Cufflinks are essential accessories to completing any look and the classiness behind the toggle cufflinks would contribute to a polished ensemble.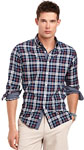 Is his style simpler? Since not every man enjoys wearing suits and ties, get your dad or spouse a simple shirt that he's certain to enjoy: a custom fit check shirt in navy. With a slim fit, it features chambray at the cuffs (a kind of fabric) and would look great during that Father's Day supper.
Tweet us @CouponsCanada what kind of dad your father is!