Thyme Maternity $50 Coupon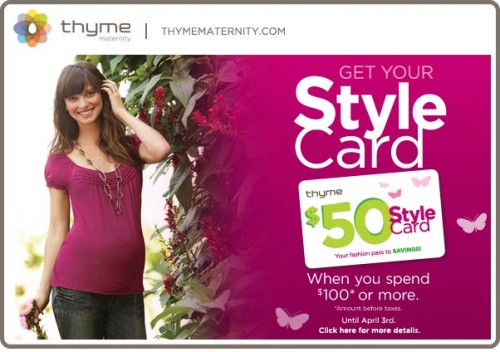 As the image above suggests you can get a $50 coupon aka style card when you spend $100 or more at Thyme Maternity. You have until April 3rd 2010 to use this discounted offer and you must spend $100 (before taxes) to qualify. If your pregnant then you can't afford to miss out on this incredible offer.
You can use your $50 style card after your purchase and you must redeem it before the 17 May 2010 and you can't start using it until the 2nd May, you also must spend $100 on your second purchase when you are redeeming the $50 discount. After some quick maths if you spend the minimum to reach the discount it works out to be 25% off which isn't bad.